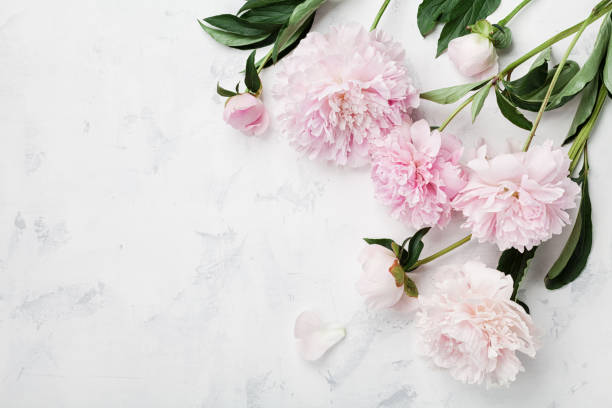 I said I wasn't going to weigh in. And I wasn't. And then one of you (hi, you know who you are :)), stopped in at my place of work and asked what I really thought of it. We proceeded to have a stimulating conversation, because she's great like that, and as a result, I haven't been able to get it out of my head.
I weigh in because it's something I've been thinking about, and also because it affects the future of my blog.
I feel like this post needs lots of disclaimers, and no matter how I write, there will be differences of opinion. I love healthy interaction and I welcome it, so chime in, but please be nice!
For those of you who don't know what I'm talking about, the world of evangelical women blew up when John MacArthur's two word response, when asked about popular author and teacher, Beth Moore, was "go home."
The older I get, the faster I've gotten at filtering through the outrageous and the hysteria. This opinion piece by the Wall Street Journal is well worth your while if you want to understand how outrage works and the effects it can have on a society. It is a secular piece, and uses some rather, interesting, words, so if you can overlook them, I think you'll enjoy it.
So after my friend asked me about it, I actually dug into what really happened and listened to the video clip. I had to turn it off because I couldn't take the disrespect. Not because Beth Moore is a woman, but  because she's a person. I can appreciate public disagreement but not disrespect.
So he wasn't very nice, but apart from his personal attack on her, was what he went on to say about women in leadership true? That is the bit that I've been mulling the last few days.
I suppose to answer this you have to establish Biblical authority and relevance, because the Bible does in fact have instructions for women. I'll be the first to admit I don't understand so much of women and how they were treated throughout recorded Scripture. I don't understand the times where innocent women and children paid the price for men's recklessness and sin. I don't understand why women seemed like little more than property in the Old Testament, and why they aren't included in genealogies and family lineage. I don't understand why Jesus in Matthew 15, ignored a woman from a minority race and referred to her as a dog before healing her daughter. By today's standards, this was textbook "toxic masculinity" and racism.
It finally clicked for me today, when I was washing a stack of dishes, that God doesn't have to explain His actions. Creator privilege. An artists draw a picture- he controls who uses it. Bobby makes a paper airplane- he says who can fly it. If God indeed made us, than He has the right to set the terms. But we aren't just owned by God, we are beloved to God, and for that reason I choose to be a Christian. Even though there are parts about Him that I don't understand, I've found Him to be trustworthy. A Creator that made a perfect world, watched it decay in sin and suffering, sent a part of Himself to die for it, and then comes to live in us? That's why I'm a Christian.
I suppose most of what is going wrong in the world today could be chalked up to copyright infringement. Society and culture re-defining God's terms for His kingdom and then wondering why it seems like it's about to fly off it's axis. Setting their rules and then looking for His grace.
Feminism, to me, is one of the scariest copyright breaches that is taking place today. Feminism, as I'm using it, is the blurring of lines between the sexes, not in questions of value, but roles. I would wholeheartedly agree that in the sight of God, both men and women are equally valued and loved, but have distinctly different roles and callings. A woman who is made to believe that she is of less value to God or needs to go through a man for a relationship with God is a different conversation and one that makes me sad.
Culture is rewriting the terms for what it means to be a woman (and subsequently- a man) and that is what MacArthur describes in his response. Women thirsty for power and control. Women finding their voices and then roaring. And I think when we've crested the wave, and ridden it to the bottom, we'll find that power isn't what we thought it was and it's cost us something very dear. For all the successful strides towards equality and opportunity, women have never been more emotionally vulnerable and fragile. We read a lot about self-care. Maybe it is because it is emotionally exhausting doing what we weren't meant to do. Maybe in fact, God is merciful, not mean, in His instructions to us. Maybe home is the best place for mothers because they do it best. Not because they aren't qualified to do anything else, but because no one else is qualified to fill that role. Maybe submission isn't sexist, but actually appropriate for healthy relationships. Maybe men filling spiritual leadership roles is the patented design by the Almighty and the only way homes and churches were designed to thrive.  His Word seems to indicate that.
I did a quick Pinterest search for "quotes about women". And then I searched "quotes about men". You want to guess what I found? It shook me up a bit. They both had the same kinds of quotes about women. The first search pulled up quotes like:
And the second search pulled up quotes like this:
Even if I was to suspend my Christian beliefs, I would still find these kind of "empowering" quotes…. embarrassing.
So many of the quotes in the search results seem:
– Petulant.
-Almost childish in their demand for attention.
-Taunting and fierce
-Verbally manipulative
In a strange way, as a woman, I don't feel empowered when I read those quotes. I feel smaller. I feel a shrinking of all that is feminine and beautiful and generous. I feel the loneliness of a self-made bubble. The despair of thinking that it's me against everyone, especially men. The emptiness of promises that can't be kept.
Fragile like a bomb? Bombs are two things: volatile and destructive. I want to live with the discipline of self-restraint, of care and of building others up. How is being bomb-like supposed to be empowering to women? Is the idea to blow up the men?
Ironically, feminism is the ultimate reduction of the woman. It makes smaller, less generous, less compassionate, and less soft. It strips the woman of all that is rightfully and beautifully hers, and replaces it with empty promises. She is a social genetic modification, this new woman, and the modifications have weakened her and left her vulnerably exposed.
I'm not sure if I'm brave enough to post this. I've painted with a wide brush.  I've used terms without defining them. But please know this. I care deeply about women and am the biggest champion for meaningful, vibrant, and abundant living. And I'm old fashioned enough to think that we don't need loud voices and bullhorns and hashtags to be influential and to make a difference. I think the influence of women graciously serving their families and the steadiness of walking in truth and with grace is more powerful than any platform anywhere.
Go home? I don't mind if I do. Home is a rather nice place.
Vicki
(In considering future content for my blog, I want to be conscious of what I've just written. I struggle sometimes with writing in a preachy kind of way about things I care deeply about. And because I have a mixed audience, I am choosing, going forward, to not have spiritually instructive kinds of content. It's just a personal thing God has asked me to do and I'm choosing to honor that.)